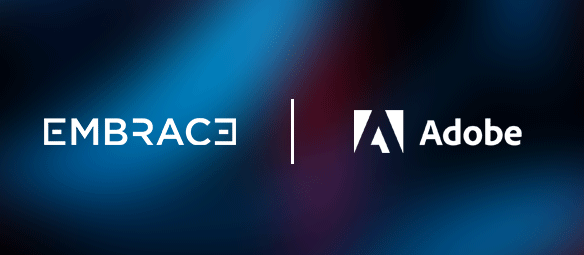 Embrace modernizes media supply chain orchestration and promo versioning with low-code solutions
Paris, France, April 12, 2023
Embrace will be exhibiting again at the NAB Show this year to consolidate its presence in the global M&E technology community. Leading International media groups have successfully deployed solutions from the Embrace portfolio to drive their digital transformation efforts, simplify content preparation processes, and unleash the creativity of their teams thanks to automation.
Embrace empowers content creation with user-centric solutions to automate and orchestrate video and graphics business processes.
Embrace develops advanced automation and orchestration solutions for the content creation industry and offers streamlined production platforms, with integrated panels and API control to extend Adobe® Creative Cloud® video and graphics workflows.
At the NAB Show, Embrace will be introducing and demonstrating Automate-IT & Pulse-IT recent major updates and innovative connections such as Frame.io, an Adobe Company, hybrid-cloud integration and Adobe Motion Graphics Templates (MOGRT) smart automations to generate multilanguage video versioning leveraging AI services fully automatically.
Automate-IT: Promo versioning at scale
With digital transformation, broadcasters and media services companies' strategy is to communicate to the largest audience possible, everywhere at every time. On air promo is the essential tool for mutli-channel promotion, with strict branding guidelines compliance.
Automate-IT boosts on-air and digital promo versioning to packaging and delivery, with future-proof automation. The solution offers a complete end-to-end graphics workflow automation, graphical chart compliance and secured distribution of generated clips with an intuitive built-in nodal design tool for workflows.
Automate-IT embraces the complete production life cycle by increasing the visibility of the traceable flow of media from Adobe After Effects® templates to editorial and digital distribution, resulting in increased efficiency and throughput.
Pulse-IT: Media supply chain orchestration
Pulse-IT enables to translate, optimize, execute, and monitor complex business and broadcast processes and workflows. Pulse-IT maximizes content supply chain with low-code orchestration.
At the core, Pulse-IT is the orchestration layer accelerating a wide variety of content creation or broadcast processes from ingesting, transcoding, AI transcription, metadata mining, asset management, asset utilization, automated content processing, or post-production, transcoding, packaging, versioning egress to distribution.
>> Pulse-IT enables hybrid cloud workflows together with Frame.io
The Frame.io integration in Pulse-IT enables users to combine legacy on-prem tools together with state-of-the-art cloud solutions. Thanks to Pulse-IT, Adobe users can work on-prem and benefit from the power of the cloud.
>> Pulse-IT drives Motion Graphics Templates for multilanguage video versioning management
The leading international news network Euronews uses Adobe Premiere Pro for storytelling across the newsrooms and geographies with extended MOGRTs. Pulse-IT controls both applications to automate workflows such as generating projects, remote rendering, automatic translation with AI services as well as metadata management.
Embrace will be exhibiting in West Hall (booth W2335). If you'd like to meet or arrange for a demonstration at the show, please send your meeting requests to contact@embrace.fr.