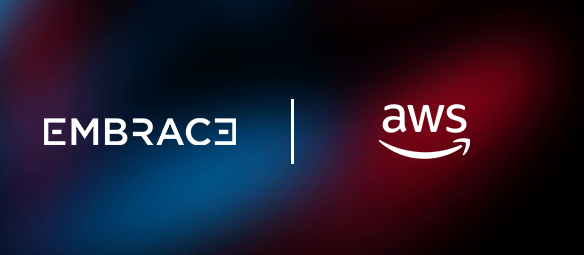 Embrace achieves AWS Technology Partner status and completes Foundational Technical Review to consolidate its cloud-native readiness
Paris, France, April 24, 2023
Embrace, the maker of advanced automation and orchestration software solutions for the Media & Entertainment industry, announced today that Embrace as achieved Amazon Web Services (AWS) Technology Partner status and completed the Foundational Technical Review (FTR) for its media supply chain orchestration solution called Pulse-IT to accelerate AWS engagements.
The AWS FTR enables AWS Partners to identify and remediate risks in their products or solutions. The FTR is led by an AWS Partner Solutions Architect (PSA) who reviews AWS Partner products and solutions against a specific set of requirements based around security, reliability and operational excellence as defined by the AWS Well-Architected Framework. Adhering to FTR guidelines, Embrace can review projects against FTR requirements to select best practices to follow, therefore ensuring a great customer experience.
As an AWS Technology Partner, Embrace helps empower any content creation company to orchestrate its mission-critical media supply chain at scale, and access to rapid, efficient cloud content life cycle management. EMBRACE Pulse-IT is a media-oriented business process management system. The product helps customers to orchestrate, optimize, execute, and monitor any Broadcast or digital media process simply and quickly.
At the core, Pulse-IT is the low-code orchestration layer accelerating a wide variety of content creation or broadcast processes from ingesting, transcoding, transcription, metadata mining, asset management, asset utilization, automated content processing or postproduction, packaging, versioning egress to distribution.
By joining the AWS Technology Partner program, Embrace achieves its vision of connecting people, systems, and processes either fully in the cloud or following hybrid architecture scenarios. It's a foundational step for Embrace as customers will now have access to high scalability and high availably capabilities. All existing AWS services and media & entertainment capabilities, from storage to content production, to life cycle, and archiving management to ML/AI services can be triggered and supervised from Pulse-IT to offer best-in-class interaction with AWS end-to-end orchestration from production, transformation, and distribution of content.
Julien Gachot, CEO, Embrace, said "We are very excited to have achieved the AWS Foundational Technical Review. Replicating and enhancing the experience using Embrace products in the leading public cloud provider for the M&E industry is a stated ambition of ours for some time. The AWS teams were instrumental to get us past this significant milestone."
About Embrace
Since 2015, Embrace has been transforming content creation at scale by connecting people, systems, and processes. The company develops advanced automation, orchestration and collaboration solutions for the media entertainment industry and global brands. Embrace's aim is to unleash creativity and improve performance around video and graphics supply chains.
Our products are heavily used 24/7 by leading media groups such as A&E Networks, Arte, BCE, BeTV, CANAL+ Group, Council of the European Union, Disney ABC News, Euronews, Eurosport, Mediawan Thematics, Mercedes-AMG, INA, Orange, Red Bee Media, RTL Group, Sinclair Broadcast Group, SVT, TF1, TV5MONDE, Warner Bros. Discovery.
Please visit www.embrace.fr for additional information.