Mission-critical media supply chain orchestration

Pulse-IT is a media-oriented business process management system. It empowers customers to translate, optimize, execute and monitor any business, broadcast or digital media processes simply and quickly.
Design, orchestrate and optimize your business process
Connect people, processes, systems and deliver end-to-end automation across your entire media supply chain from content preparation to delivery.
Maximize your existing technical and human resources
Optimize every exiting element of your media supply with software-defined orchestration, easily add external services like AI/ML or Cloud components, improve all operators work experience while reducing risks and managing costs.
More channels, more assets, less time and budget? We've got your back!
With the increased demand and consumption of curated and original content, workflow orchestration and execution has never been more critical. Accelerate a wide variety of content creation and delivery processes by adding the missing glue between ingest, transcoding, AI-based transcription, metadata mining, asset management, asset utilization, automated content processing or postproduction, packaging, versioning egress, and distribution.

Solution brief and case studies
Single Pane of Glass
One-view Software-defined orchestration
Workflow & Form Designer
User-centric products with a low-code approach
Seamless integration
with the M&E ecosystem: Adobe, Avid, Telestream, Cantemo,
Accurate Player SDK, AWS, Azure, iconik, Object Matrix
Pre-built tasks and connectors
Integrated library of 200+ common functions
Flexibility and Ownership
Turn a workflow into a task
Powerful Monitoring
Custom dashboards for roles
Advanced Supervision
Full-visibility on availability and performance
Advanced Security
Role-based permissions & Active Directory support
Unify and take action
Rapidly build data-powered tasks and workflows
JSON & XML Support
Deploy Everywhere
On-premise, hybrid, cloud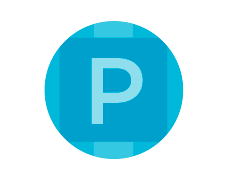 The low-code media workflow engine

High-availability installation
with Amazon Elastic Kubernetes Services

Docker containerized version
deployment using Docker Compose

Classic installation
on Red Hat Enterprise Linux server 8
Access extensive and up-to-date resources
"At Orange Prestations TV we constantly need to streamline operations, reduce costs and improve our efficiency and experience as a team. From ingest to distribution of media for linear TV, VoD and OTT, Pulse-IT helps us simplify complex workflows, stop repeating work and accelerate our digital transformation journey."
Olivier Le Galloudec, Managing Director, Orange Prestations TV (OPTV)
Subscribe to our newsletter