Pulse-IT provides easy solutions to any media workflow pain
You streamline work through simple and modern day-to-day task lists
At Embrace, we have been designing user-centric systems since 2015 that help manage sequences of jobs and tasks across the globe every day. User-centric design enables teams to seamlessly participate in any business operation directly from a web-browser. Pulse-IT was developed to easily unify people, processes and systems across organisations.
You orchestrate your workflows in an easy, smooth and elegant way
Media groups face increasing challenges to improve technical integrations, break silos and succeed in setting up efficient hybrid cloud workflows. The low-code automation approach offered with Pulse-IT empowers technical staff to create most of their expected integrations on their own, and ease their journey into working with emerging technologies, such as AI.
You increase your efficiency and security, even on a tight budget.
Customer sovereignty and predictable costs are at the heart of everything we do. Pulse-IT enables engineers and desktop users alike to simply manage, automate, schedule and supervise complex business workflows. Our platform leverages modern IT technology to comply with constricted security policies and limit the need for professional services or costly bespoke development to solve your operational pains.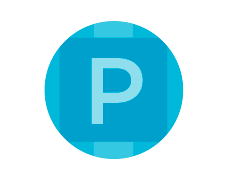 The low-code media workflow engine
30 minutes to understand Pulse-IT
"At Orange Prestations TV we constantly need to streamline operations, reduce costs and improve our efficiency and experience as a team. From ingest to distribution of media for linear TV, VoD and OTT, Pulse-IT helps us simplify complex workflows, stop repeating work and accelerate our digital transformation journey."
Olivier Le Galloudec, Managing Director, Orange Prestations TV (OPTV)
Subscribe to our newsletter