Automate-IT packages and delivers your promos automatically
You save time for creative tasks in your teams' agenda
Promo departments spend a tremendous amount of time performing non-creative tasks. Automate-IT was designed to relieve your best talents from entering text that is already available, to generate multiple versions of promos which requires no creative decision, to allow for simple remote collaboration and manage the approval process directly from the desktop.
Designs and products seamlessly integrate into your core broadcasting workflows
Working with native Adobe® After Effects projects and running on our award-winning workflow engine based on low-code automation, Automate-IT allows for rapid and very simple integrations. None of our users share the exact same business process or use the same programming, planning or distribution technology. However, they all operate the exact same version of Automate-IT.
You can issue more quality content, more quickly, to service more markets
In an increasingly fierce competitive media landscape, your brand must stand out and you need to bring viewers to your programs. Automate-IT helps you reach your audience on TV and on social media by simply automating multi-channel delivery. In fact, the platform provides unlimited throughput and integrations at no additional cost and guaranties compliance with your brand identity.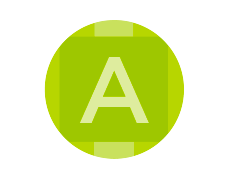 The leading promo versioning platform
1 minute to discover Automate-IT
"With Automate-IT, my team can quickly launch a new channel in any territory, manage different time zones in real-time and easily collaborate. The overall quality of content going on air is enhanced and my operating costs are in control and predictable"
Marc Socquet, Artistic Director, CANAL+ International
Subscribe to our newsletter