Share-IT streamlines collaboration to boost operational efficiency
Your teams connect directly through their Adobe® extension panels
User-centric design offers creative talents working with Adobe® Photoshop and After Effects a unified experience to collaborate with their post-production or news departments. Share-IT comes with macOS and Windows panels allowing creatives to browse and publish back to Avid® MediaCentral directly from the Adobe creative apps!
You optimize your workflows' fluidity and your overall content quality
Our engineering and operations teams carefully studied all manual steps and pains experienced by artists working in Broadcast Media. We worked very hard to bring a set of unique features to grant creatives with an amazing fluid experience and constant quality in their deliverables. Adding Alpha Channel support when checking back into Avid is a must!
You reduce your storage space costs while reinforcing security compliance
Share-IT comes in a client-server architecture that complies with constricted corporate security levels, helps remove technical tasks from the creative seats, and prevents from having multiple copies of media hosted across various islands of storage. Extensive user rights management and Rest APIs also provides a secured, controlled and reliable path to the existing infrastructure and 3rd party integrations.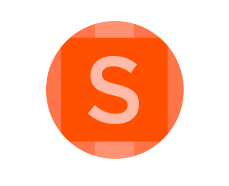 Collaboration for Adobe® Graphics users
1 minute to discover Share-IT
"Our continued efforts to understand areas where operations can be streamlined and user experience improved lead to constant progress of our Share-IT product line. Our team is extremely proud to have solved daily pains for customers around the globe"
Julien Gachot, CEO, Embrace
Subscribe to our newsletter